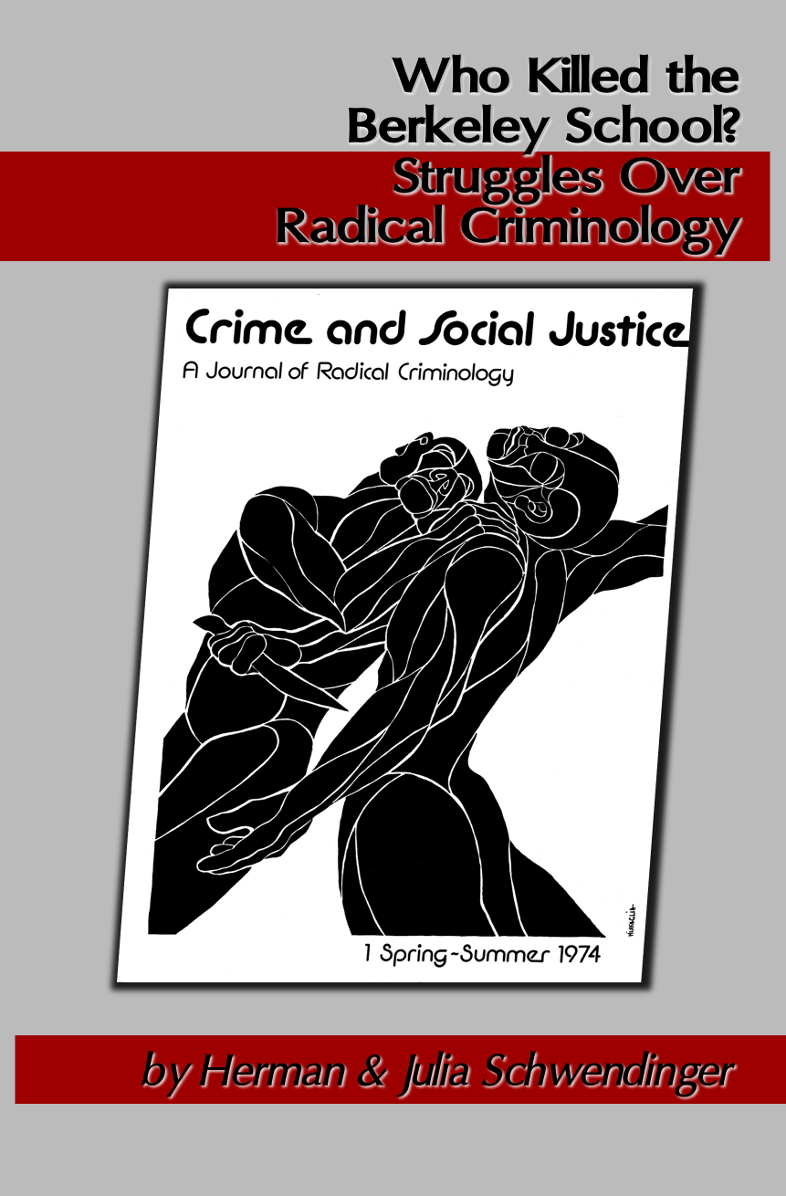 Review of _Who Killed the Berkeley School? Struggles Over Radical Criminology_ by Herman & Julia Schwendinger
Abstract
Who Killed the Berkeley School is a story of struggle and tragedy, as the name suggests. The struggle is against what Jeff Shantz calls one of Ronald Reagan's forgotten "frontal assaults on dissent and resistance."1 It was in 1977 that the Berkeley radical school was defeated, as Ronald Reagan, the Regent of UC Berkeley, Governor of California and soon to be the next President of the United States acted against them. Told from the perspective of central participants, Julia and Herman Schwendinger, the book reads partly as a historical account and partly as a eulogy, chapter one details an "autopsy conducted after an assassination"2 The book's goal seems to be to provide insight into what happened at the University of California—Berkeley and provide lessons for contemporary radicals and activists. On this basis, the book will be reviewed, in how well it meets this goal.
Keywords
Schwendinger; Berkeley School; Ronald Reagan; Book Reviews
References
Schwendinger, Herman and Julia Schwendinger. _Who Killed the Berkeley School: Struggles Over Radical Criminology_. Thought|Crimes Press: Surrey.
Refbacks
There are currently no refbacks.

This work is licensed under a
Creative Commons Attribution-NonCommercial-NoDerivs 3.0 Unported License.
Attribution to include the author or artist's name, date of first publication,
and the name of our journal: Radical Criminology.
ISSN 1929-7904 (Print) | ISSN 1929-7912 (Online)
Save
Save
Save
Save
Save
Save
Save
Save
Save
Save
Save
Save
Save